Finding the right executive assistant software can feel impossible. You handle what feels like a million opposing tasks a day, cobbling together multiple tools and platforms because no tool alone can meet the evolving and diverse needs of EAs. Well—until now.
Base is the first-ever platform made for how EAs actually work. As assistants ourselves, we understand the tools and resources needed to help assistants excel no matter the extent of your role. When you're looking for an executive assistant platform that can help you organize your workload and serve as your roadmap to success, Base is here to be your loyal guide.
Keep reading to learn more about how we can help put 4+ hours back into your workweek to become more proactive, focused, and strategic.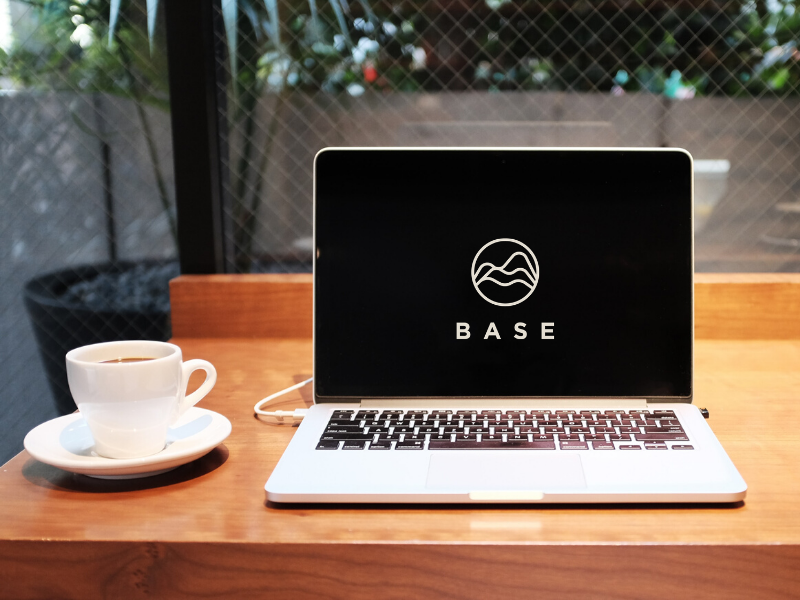 A Productivity Tool Made Just for Assistants
While the EA role is extremely diverse, there is one common thread: productivity. EAs are always looking to save more time, be more proactive, and maximize their output (without needing to be online 24/7). But we know that no two assistants are the same. You need executive assistant productivity tools that cater to the unique needs and challenges of your role, your exec, and your organization.
So, we made a platform that checks all the boxes. With Base, you get a wide range of helpful executive assistant tools and integrations that make both your life and the life of your executive(s) easier. We've seen EAs of all shapes and sizes continually upskill in their careers using our platform — and we feel confident we can help you, too.
Here are some of our platform's features that make day-to-day time management for executive assistants a breeze:
Base Digest
Our Digest feature has a track record for enhancing workflow and putting hours back into your day (no, seriously). You're able to create executive updates in minutes with templates, app integrations, and multiple delivery options. You can also drag-and-drop calendar items, links, attachments, and more directly into the Digest. No need to navigate between email, calendars, and file-sharing tools. Everything you need to create your brief is right there in Base.
Decision Stream
This simple, poll-like messaging feed allows assistants to give busy executives the opportunity to make their unique decisions and preferences known in seconds. Gone are the days of waiting for feedback, not getting it in a timely manner, or not receiving helpful answers to open-ended questions. Instead, Decision Stream is a place where all your questions and answers can live in an easy-to-access (and easy to answer) format. Having all this information so readily accessible will help you in building a strategic executive and executive assistant relationship.
Dossier
Dossier is the best tool around when it comes to organizing your exec's key contacts, software, unique information, and more in one space. With data breaches and other cyberattacks increasing in light of remote and hybrid work models becoming more prevalent, you might want to think twice about keeping any critical or personal information in a Word or Google Document.
Plus, having this information in one place can be a huge time saver and can also make it easy for other assistants to step in while you're on vacation, on maternity/paternity leave, etc. All of your executive's preferences and information—including their favorite restaurant, travel preferences, and more—is just a click away, making it easy for you (or other EAs) to support your executive in the best way possible.
Tasks
Constantly having to jump around from tool to tool can be a huge hindrance to executive assistant time management. With Base's Tasks feature, you can organize every item on your to-do list with custom tags and deadlines that are organized and easily searchable.
Base is better for task management than other executive assistant tools because all of your information is already in Base! Instead of jumping from tool to tool, which takes time and energy, Tasks makes it easy for you to manage your workflow and pull information into other features such as Dossier, Digest, etc. All of your projects are in one organized place so you can take project management to a whole new level.
Inbox
Want to avoid losing track of emails and Slack messages? You're in luck, as our Inbox feature is revolutionizing the way EAs work by allowing them to send key information from common workplace apps and software you're already using directly into the Base platform. Consolidating various pieces of information from multiple different sources has never been easier.
Scheduler
Every seasoned EA knows the secret to excelling in this career often revolves around maintaining an efficient executive calendar—and our Scheduler feature is changing the game. Not only will you be able to easily set availability and share it instantly, but you'll also be able to change time zones with a simple click. Executive assistant calendar management can be a super taxing part of your week, but Base is simplifying the entire process.
EA Software You Can Count On
Our EA-focused tools are proven to have a positive impact on assistants' time management and overall productivity. Not to mention, all these cool and helpful features are perfect for fine-tuning the relationship between executive and executive assistant.