Executive assistant career path: Everything you need to know
Looking to upskill in your career as an EA? Good news! You've come to the right place.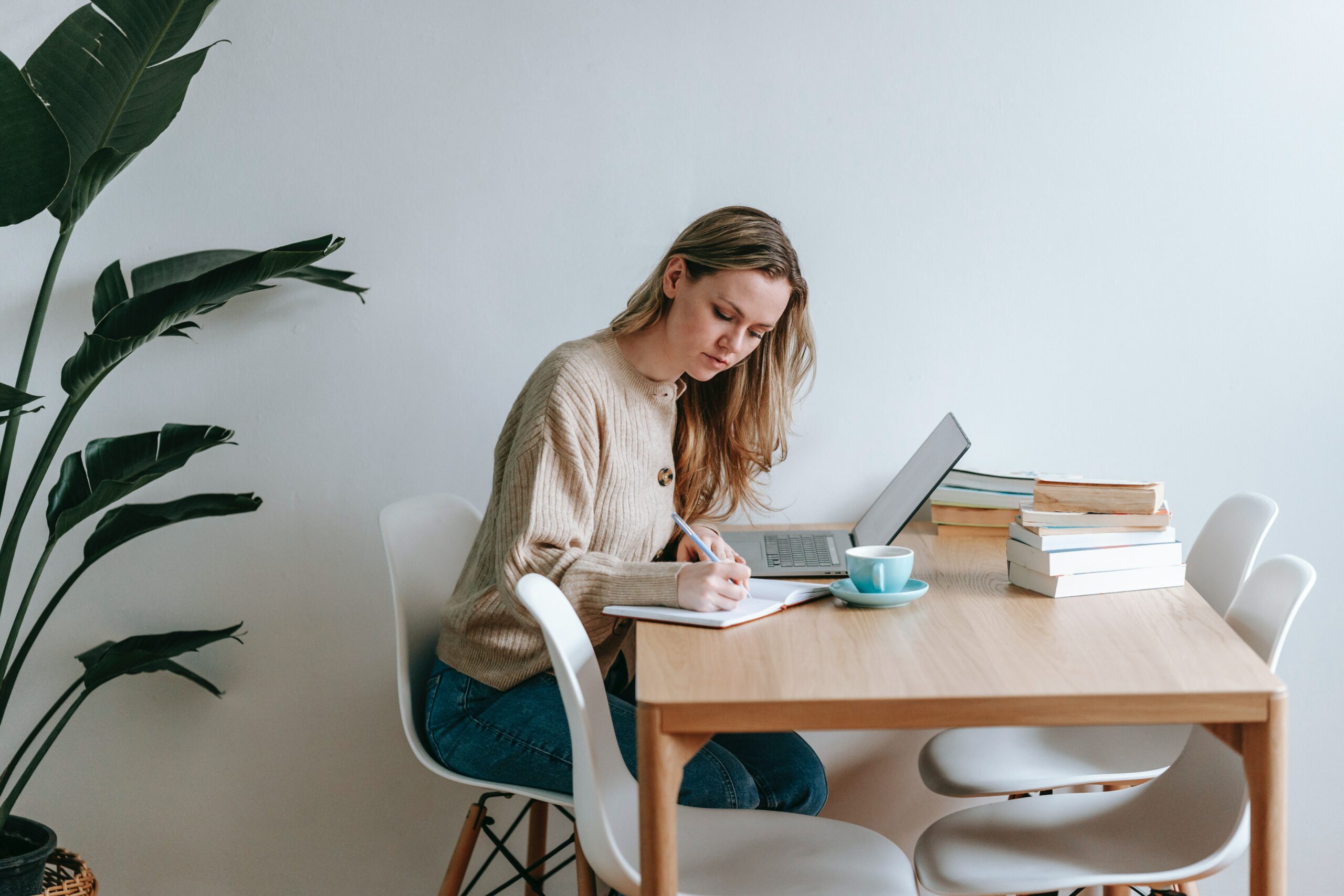 Base is the first communication, scheduling, and organization software designed to maximize how today's assistants and leaders work together. Since our platform was made by EAs, for EAs, there's no other resource that will set you up for success quite like it. Base not only gives you the tools you need to work smarter and faster, it also helps you stand out and get noticed.
It's no secret that the executive assistant career path is as rewarding as it is challenging. With the proper support and growth, you can excel to new heights—and we're here to help. Here's everything you need to know about leveling up as an EA.
Executive Assistant Growth Path
If you've been dominating the EA role for a while now and are starting to wonder, "What's next?"—you're not alone. A lot of assistants eventually get to a point where they're restless in their careers. We're the type of people that are always up for a challenge, and if you're ready for the next challenge, it's probably time to start thinking about your next step.
When it comes to advancing as an EA, there are a handful of options: you can support a higher-level executive, move into a larger business or new industry, or, if your company offers it, lead a team of EAs within your organization.
Some EAs may be interested in moving into other roles within an organization. Whether it's HR, marketing, operations, or another department, being an EA comes with a lot of skills that are relevant and transferable to other roles.
If you're interested in eventually moving to another career path, consider mentioning it to your executive. They may be able to get you in touch with someone who can offer some suggestions on skills, training, or certifications you may need in order to make the transition. Or, depending on your company and role, there may be opportunities for you to take on some of the responsibilities you are eager to try.
Learn more from Amy Sherman, EA to the President and COO at Salesforce, about her journey to a top-level EA.
Spending Your Time More Wisely
When it comes to day-to-day time management for executive assistants, we understand that being proactive is easier said than done. That's why we want to help EAs effectively navigate their unique set of time management obstacles so they can conquer some of the chaos that comes with being an assistant.
With that being said, we understand that your time at work isn't always your own. Time management for an assistant heavily depends on having access to the proper tools and support to excel. Not only do you need a way to have your email, calendars, and files all in one place, you also need a single space to view and update meeting changes, agendas, and all the various other things that pop up throughout your day.
Base is the first-ever software made for the way assistants work, and can even put a minimum of two hours (or more if you use our full suite of features!) back into your workweek. Without having to jump between multiple applications, our solutions will positively impact your day-by-day time management and communication and will also give you the skills you need to improve over the long term.
Honing Your Executive Assistant Communication Skills
When we talk about effective communication as an executive assistant, a huge aspect to consider is the quality of your communication tools. If you consistently find yourself jumping between email, Slack, text, phone calls, and more, Base can help to streamline the communication process and make internal communications with your exec as stress-free as possible.
While we'd love to help you be able to read your executives mind, truly understanding the wants and needs of your exec takes ongoing communication and relationship-building. Some of the best communication techniques we've found are only made possible by our one-of-a-kind EA platform. Our go-to communication tools include the following:
Digest: This tool gives EAs the ability to communicate with their exec faster and more efficiently than ever before with the ability to create executive updates in minutes with templates, app integrations, as well as multiple delivery options. You can also drag-and-drop calendar items, links, attachments—you name it—directly into the Digest. There's no need to navigate between email, calendars, and file-sharing tools. Everything you need to communicate with your executive is right at your fingertips.
Decision Stream: Gone are the days of waiting for feedback, not getting it in a timely manner, or not receiving helpful answers to open-ended questions. Decision Stream allows you to format questions in a customizable, poll-like feed that makes decisions a breeze for your executive. Best of all, their answered questions populate within Base in real-time, so you're always up-to-date.
Getting Comfortable With One-on-Ones & Performance Reviews
How can you make sure you're doing the best job possible as an executive assistant? Set up regular one-on-ones and performance reviews with your executive(s). This much-needed face-to-face time is an excellent opportunity to build trust, show your support, and position yourself as a more strategic partner. But it should be noted that there is some strategy to mastering these types of meetings with your exec.
As any EA knows, one-on-ones can easily be spent discussing status updates—that is, when they aren't canceled or rescheduled. So, what are the best ways to overcome common challenges and prepare for meetings to make the best use of face-to-face time?
Utilize Base's Digest feature to prepare for one-on-ones and spend less time answering questions and status updates.
Come prepared to lead your one-on-ones by creating and sending an agenda to your executive ahead of time.
Ask your exec, "what would feel like winning to you next week?" This way, you'll know and be able to support their top priorities.
And don't forget the importance of executive assistant performance reviews! Your executive should be initiating routine observations of your overall work product. In these monthly, quarterly, or annual, etc, meetings, your exec should identify your strengths and weaknesses, offer constructive feedback, and set goals for your future performance. This way, you can know where you're thriving and where you could possibly improve. Performance reviews are beneficial for EAs and execs alike, so if you're not getting this valuable face time—make sure you initiate setting up this meeting with your executive!
Creating Goals That Impact Everyone
As any EA knows far too well, your role can be quite reactive. If you're feeling like being proactive and prioritizing growth is overwhelming—if not impossible—you're not alone. The good news is, while you're fielding emails, tracking projects, and managing calendars, you actually do have the ability to impact your company in a real, lasting way.
As assistants, we're in a powerful position to go beyond managing our executive's schedule. To be a true support system, it's our job to keep our exec focused on the goals they are responsible for, get involved in those strategies, and amplify their output. Not only will your executive be relieved, you'll be able to tangibly measure your value and tie your work to the success of the company. Talk about a great way to solidify yourself as a crucial member of the team while future-proofing your role.
So, how does one set goals that impact the business they support? Here are our top three strategies:
Take Initiative: Before you set any goals, we suggest having a discussion with your exec to make sure you're both aligned on the true intent and desired results.
Come Prepared: Come armed with thoughtful ideas and suggestions. Before the meeting, prepare a list of ways you feel like you can make the most impact against your executive's goals. Provide some examples of where you'd like to help or where you're best equipped to provide support.
Think Big Picture: As you and your executive work toward goals, make sure to keep the big picture in mind. The purpose of these goals is to not only aid in your own professional development, but to show that you can align yourself with the larger business.
If you need more support on this front, take advantage of our free goal guide here.
The Executive Assistant Career Path Offers Unending Potential
At Base, we believe EAs need and deserve better support in their roles—thus empowering them to provide better support as a result. While there's no doubt that assistants are in the best possible position to be the perfect support system for leaders of all shapes and sizes, we also understand assistants are often playing a constant game of "prove your value."
As today's workforce continues to evolve, the focus has shifted to technology and how every individual in a corporation can impact revenue. This means that modern assistants need to be prepared for this inevitable shift to maintain job security.

Luckily, we have a pretty stellar solution. With our executive assistant software, we can help assistants of all types communicate, schedule, and organize more effectively to make a bigger impact on their executive and organization. As a result, you effortlessly become a trusted guide that lays the path forward and eliminates roadblocks. The EA role is all about strategically getting your executive from point A to point B—and doing so successfully solidifies yourself as an invaluable resource.
The Executive Assistant Toolbox
If you're ready for that next big step as an EA, Base is about to be your new best friend! By providing technology tailored to the executive assistant's workflow alongside a community of professionals and peers, Base is creating a space for strategic assistants to do their best work.
While we understand the EA role is incredibly diverse, there is one common thread: productivity. EAs are always looking to save more time, be more proactive, and maximize their output (without needing to be online 24/7). But we know that no two assistants are the same. You need executive assistant productivity tools that cater to the unique needs and challenges of your role, your exec, and your organization.

In response, we created the one and only platform that checks all the boxes. With Base, you get a wide range of helpful executive assistant tools and integrations that make your life easier while impressing your executive. We've seen EAs of all shapes and sizes continually upskill in their careers using our platform—and we feel confident we can help you, too.
Get a demo of Base today
If you'd like to learn more about executive assistant best practices and career opportunities, we offer a wide range of resources and tools to help you excel. Maintaining job security as an executive assistant is easy with our EA platform and community. Get started locking down your position today!