Maximize Your Executive Assistant Salary With Base
With the help of Base's tools and technology, support professionals are making a greater impact and using their unique skill sets in more meaningful ways. Maximize your salary with the help of Base!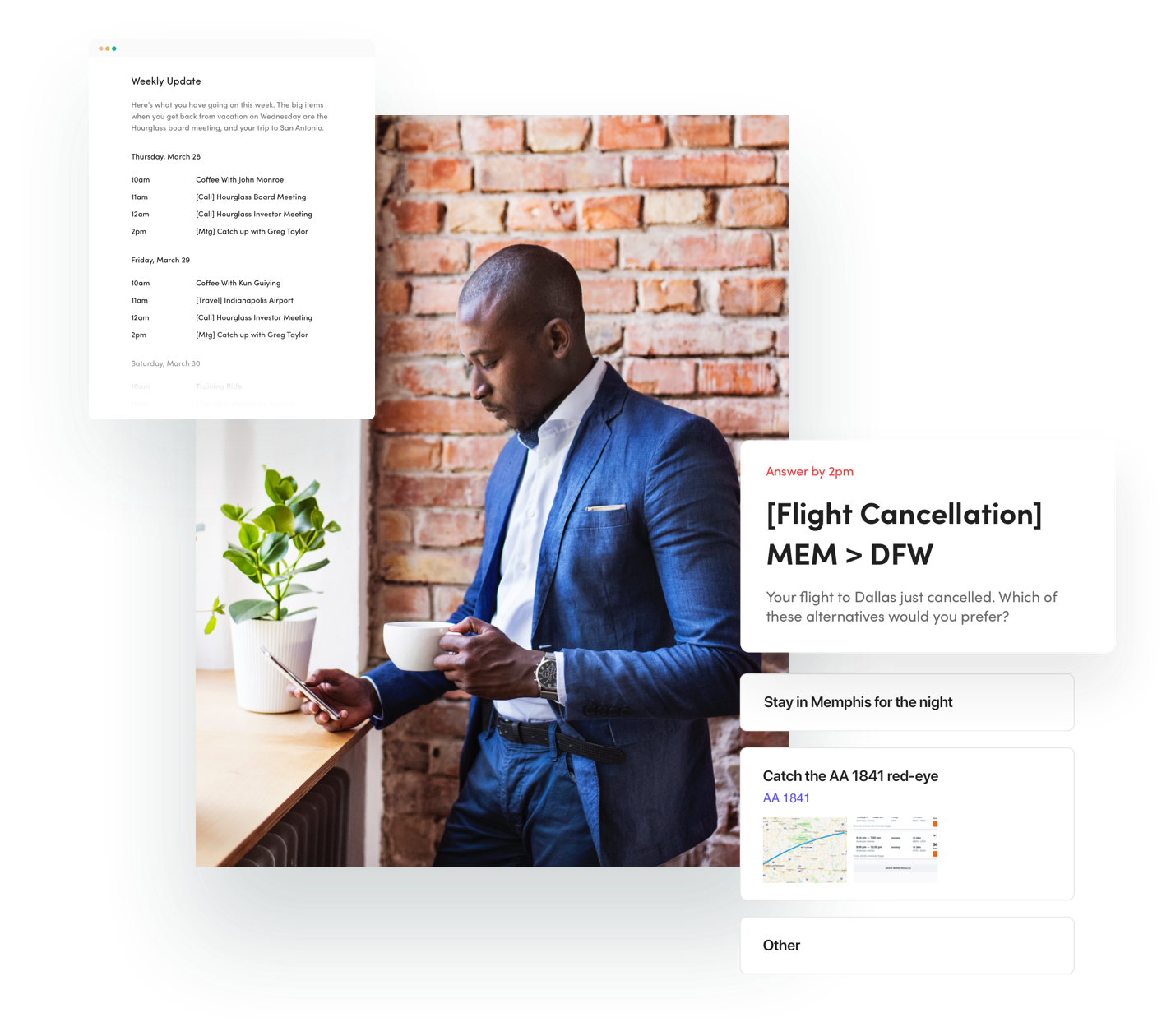 The Executive Assistant Salary: Understand Your Worth
With the list of responsibilities growing for executives around the world, they are hiring executive assistants (EAs) at an alarming rate. Schedules are busier than ever for both executives and those working under them. As executives take on more and more, that leads to more responsibilities for their assistants. The question is, are executive assistant salaries being adjusted to reflect these changes?
Given the increase in workloads, executives assistants must ensure that they get an executive assistant salary that matches the industry standard for the position. If you're in the market for a role as an EA, then you might find a very lengthy executive assistant job description when you're browsing through postings for executive assistant jobs. Keep reading to learn about the salary range for this position, why EA salaries change based on a number of factors, and how these salaries differ by region.
Executive Assistant Salary Differences
In regards to executive assistant salaries, it's important understand that many factors go into the determination of the salary. For instance, an entry level administrative assistant salary is going to be far different than a senior executive assistant salary. Take a look at some other factors that will play a role in the salary of an executive assistant position:
Duties of the job
Seniority level
Job title
Background
Experience
Education level
Industry of the business
And much more
By understanding these many factors, you can get a better sense of the salary expectations for an executive assistant position. It's also important to note that the salary will change depending on who you're supporting. For example, if you work directly with the CEO, then you'll have an executive assistant to CEO salary that is probably going to be much higher than other EA positions. Other companies might also have different levels of executive assistant positions. For instance, an administrative assistant II salary might differ greatly compared to one for a level III position. The education level of the job candidate might also play a vital role. If the pay is based on an administrative assistant salary with bachelor's degree, then that pay will probably be higher compared to someone with only an associate's degree. To drive this point home even further, those with a master's degree will typically be offered much higher salaries given their prestigious academic accomplishments.
EA Salaries Year Over Year
With all of the factors that go into the salary of one of these positions, you might feel discouraged if you don't obtain certain qualities that lead to a higher payday. However, it's important to note that all of these positions, no matter the level, have salaries that are increasing every year. According to U.S. News, the typical executive administrative assistant salary has steadily grown over the past 10 years. In fact, between 2010 and 2016, the average salary jumped from $46,000 to around $51,000.
However, if you take the "executive" factor out of the equation, then these salaries are significantly lower. When looking at the average administrative assistant salary 2019, the pay is currently around $45,000, according to Glassdoor. With that said, the average administrative assistant salary 2018 was around $40,000, according to Work.Chron.com, which means even entry level positions are earning higher wages in today's day and age.
If you're really looking for a higher paying assistant gig, then focus your efforts on the executive administrative assistant salary 2019. There was a significant jump from the executive assistant salary 2018 to the number it is at today, thus showing a very bright future for the position.
When thinking about salaries for EA positions, it's important to consider if executive assistant salary hourly pay is involved. If so, then you'll be entitled to overtime pay if you work over 40 hours a week. And given the wide range of responsibilities involved with an executive assistant position, the overtime pay can add a significant chunk of change to your paycheck. When considering a new position, whether it's based on a salary or hourly rate, make sure to do the math to really understand how much does an executive assistant make per hour at the company.
Executive Assistant Salaries in New York
If you're in the market for an executive assistant position, then New York City is the place to be. This is due to the fact that there are many opportunities for executive assistants given the high number of big businesses. According to Salary.com, a typical executive assistant salary, NYC is around $79,000. If you pursue executive assistant NYC jobs, then you could do very well for yourself financially.
It is pretty remarkable at how much higher an executive assistant salary New York is compared to other locations. In some places, a senior level salary for an EA is far lower compared to even the entry level executive assistant salary NYC provides. Even an executive assistant salary NYC non-profit is high compared to the national average. With that said, there are some downsides to obtaining one of these positions in New York City.
Executive Assistant Salaries in New Jersey
Although salaries are extremely high in New York City, the cost of living is outrageous. That's why it might be very beneficial to consider the typical administrative assistant salary NJ. An executive assistant NJ may make less money, but the costs while living in New Jersey are very affordable. So when you're considering your options when applying for EA jobs, consider the lower executive assistant salary NJ to possibly experience a better quality of life. You may also want to consider getting position in New York while living in New Jersey.
Executive Assistant Salaries in California
If you're looking into all available options, then you should think about the executive assistant salary California offers. Especially with the increase in tech startups, be sure to keep your eye on the average executive assistant salary, Bay Area. Furthermore, the average EA salary in Silicon Valley is also reaching very high numbers. California's tech sector opens up the door for many unique, tech-driven opportunities for executive assistants everywhere. As companies continue to expand, keep an eye on the average executive assistant salary, Palo Alto and the average executive assistant salary, San Jose.
If California sounds intriguing to you, then you should take a look at the San Francisco job board. The executive assistant salary, San Francisco is far higher than other locations in the state, mostly due to the booming scene involving tech-startups. When your job involves being an executive assistant San Francisco, then that typically means you're receiving a pretty high paycheck. In fact, a senior executive assistant salary SF could be upwards of $90,000.
Executive Assistant Salaries in Florida
If you're considering finding work in other areas of the country, then Florida could be a great option. Due to the large number of retirees in the state of Florida, there are many medical providers. Because of this, when researching salaries, you'll typically find results surrounding a medical administrative assistant salary in Florida. It's important to note that many of these positions are paid hourly. According to Payscale, the average hourly pay for administrative assistant in Florida, in Naples more specifically, is $15.82. If this number is lower than what you were hoping for, it's worth looking into other locations in other industries. Check out executive assistant jobs in Tampa FL to get a sense of how the salaries differ depending on your location in the state. Other research you may want to consider revolves around executive assistant salary, Miami.
EA Salaries by Company
After reviewing all of the information regarding EA salaries around the country, the fact of the matter is that some companies treat executive assistants far different than other businesses. While some companies treat EA's with more respect and higher pay, some don't have these qualities. Some of the highest-paid executive assistants in the country are those who work at large corporations. These professionals tend to have more growth opportunities, exposure to other areas of the business, and the ability to increase their salary. Some examples include the executive assistant salary Facebook offers and the executive assistant salary Warner Brothers provides.
The higher salary at these companies seems to correlate with the large size and constant growth of these businesses. The more money a company makes, the more likely those companies will provide higher salaries to their employees—especially when these positions help aid the executive team. This is due to the fact that executive leaders likely have salaries that exceed one million dollars a year. Other high salaries might include an executive assistant salary at Mckinsey or an EA salary at Netflix. If you're an EA for one of these big corporations, then it's very possible to see some of the highest salaries in the industry.
Now that you understand more about executive assistant salaries and how they differ throughout the United States, you should have the confidence to hop right into this EA job market. But before applying for jobs, think about your salary requirements and you willingness to relocate. Taking the time to think critically about your needs will help you make the right decisions for you and your family.
Base is modernizing the way assistants and executives work together. Request a demo today!