If you haven't already, check out our last post on creating effective travel itineraries—it has all the information you need to get started.
We've also created a few templates and examples for you to use!
Base Travel Template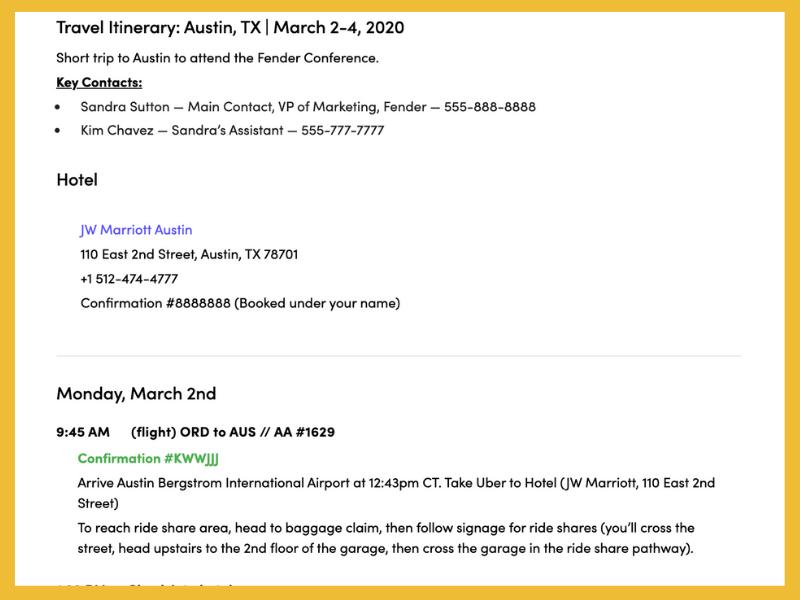 Using digest templates in Base can save you valuable time! All new Base workspaces come with a few sample digest templates, including one for travel itineraries.
Once you've set up your template, you can then fill in all the pertinent information for your executive's upcoming trip, save as a draft, and add to it as more details arise.
Want to save valuable time and impress your exec? Download our travel itinerary template for free and use it when organizing your executive's next trip.
Happy travel planning!