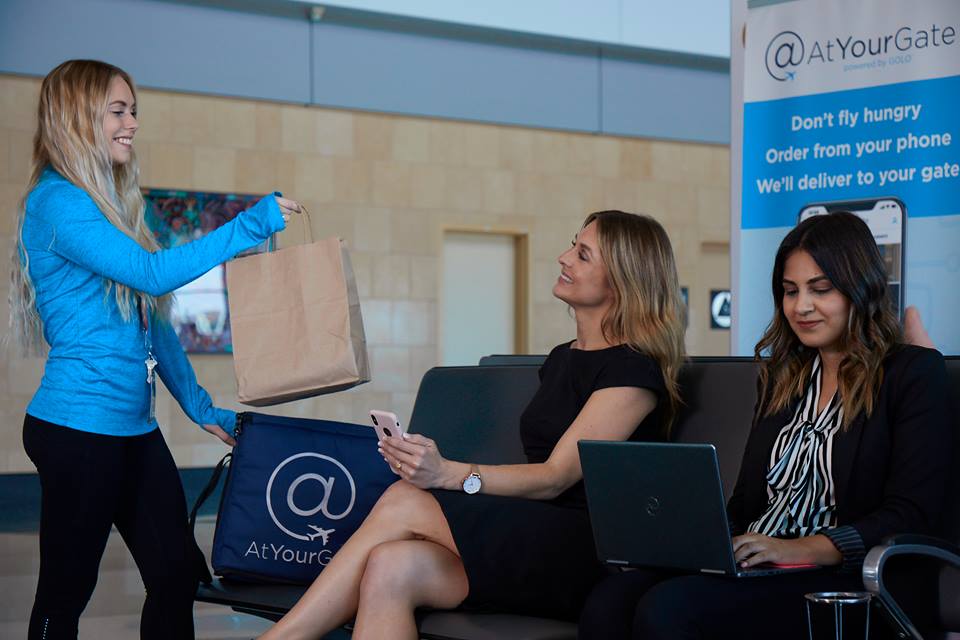 You booked a big trip for your executive. He has a connecting flight to reach his final destination, and the best flight times end in a tight layover in Minneapolis right over dinner time. Your executive travels a lot and isn't a fan of complementary almonds as his dinner. Did you know you can go the extra mile and ensure he gets the meal he would want if he had a longer layover in the airport?
AtYourGate is an in-airport delivery service—think Uber Eats for the airport. Download the app and order your executive's favorite airport meal to be delivered to their gate as they are boarding. You can even order them a book, newspaper, or a snack.
If your exec is traveling through San Diego, JFK (terminals 7 & 8), Newark, Minneapolis, LaGuardia or Portland, this service can deliver food from restaurants, goods from retail stores or newsstands, or coffee. You can even sign up for corporate programs.
Surprising your executive with the forethought to order them food with this convenient service, and giving them sustenance when they don't have time to get it themselves is a great way to go above and beyond.