Sending a thank you email is easy and quick—but sometimes, only a handwritten thank you note will do. If sending physical greeting cards is something you do often, using a service to streamline that process will make your life (and your executive's life) easier without sacrificing the quality of the touch point. Rather than keeping a stash of blank greeting cards at your desk or chasing down your executive for a note and a signature, check out these services. Each delivers the quality and sentiment of handwritten cards with just a few clicks of your mouse.
Felt is an easy-to-use iOS and Android app that allows you to choose or design cards that will be hand-stamped and mailed to the recipient. What we love best about Felt is that you can handwrite the message yourself. With a few swipes on your phone or tablet, you can put your own handwriting onto the card and envelope that gets printed. You don't have to pick from generic handwriting fonts—you get your (or your executive's) actual handwriting!

Punkpost, like other card services, allows you to choose your card and customize your message, with one important difference: Punkpost has lettering artists create your card with the message and intent you provide. The cards you send will actually be handwritten—and more than that, they will be a piece of art.
Punkpost also has a batch option, so you can send custom, handmade cards to your full "thank you" list after a big event.
Want to include a fun extra to make your message even more memorable? Include a gift card or throw in some confetti.
Handwrytten is another service that creates professional, hand-written cards. However, the features that make Handwrytten stand out are its automation options:
Easy-to-use bulk import capabilities will make large mailings easy, while still providing high-quality customization.
Card templates make common responses easy and quick.
Integrating Handwrytten into your marketing or CRM platform via API will make sending custom cards an automated part of your communication and marketing plans.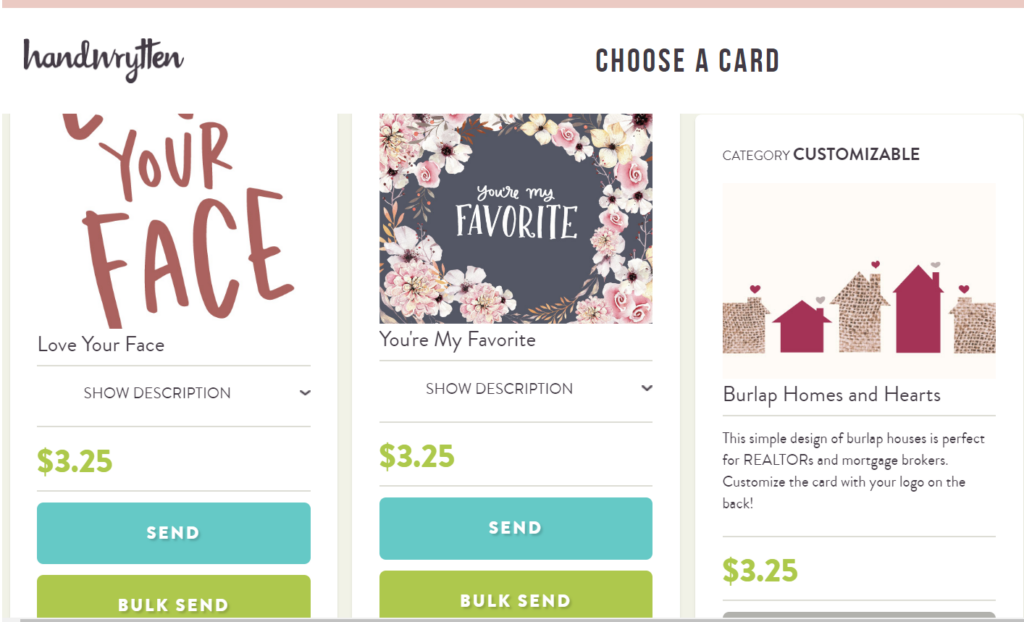 Cardly is another option for sending custom cards that look like you wrote them yourself. All of Cardly's cards are printed on FSC-certified paper stocks, and card designs are created by independent artists who receive 20% of each sale.
Other noteworthy features any EA will appreciate are:
Schedule card sendouts 12 months in advance. Take one afternoon to set up birthday cards from your executive to all their direct reports for the full year!
Doodles and signatures are available, so your card can be "signed" by everyone in the office without you having to track each person down.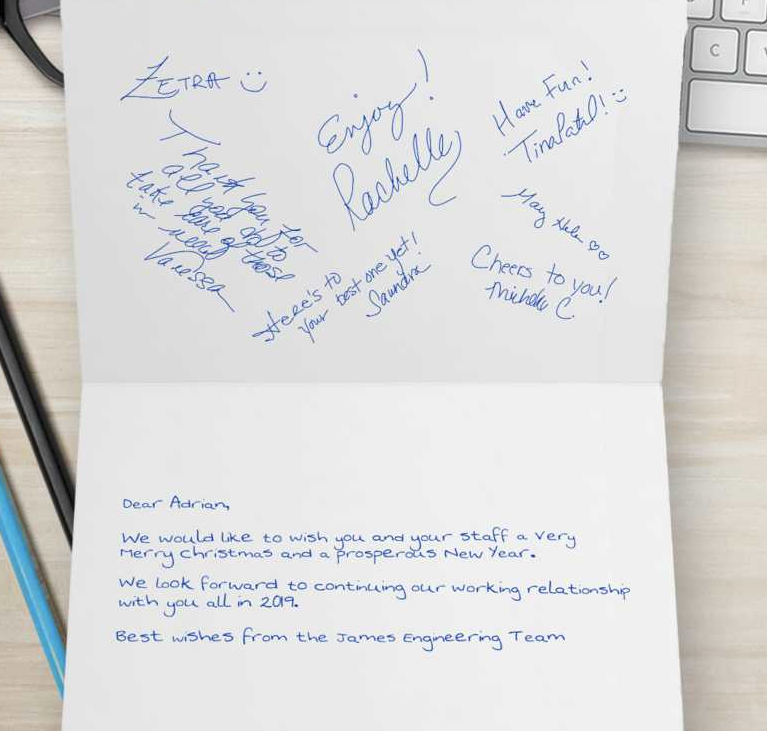 In today's digital environment, you can work closely with anyone across the country or the world without leaving the comfort of your own home (or desk). Snail mail may seem like a thing of the past, but if you really want your message to stand out, sending a physical, handwritten card will get the attention of the recipient in ways an email can't.

---
Do you want to know how Base is making it easier to go remote?
📨 Base Digest
Custom templates for daily and weekly updates, inbox reviews, trip and meeting summaries, and much more.
✅ Decision Stream
A simple question feed that allows assistants to give busy executives the ability to convey decisions in seconds.
🗂 Dossier
Organize executive preferences, habits, key contacts, software, and more in a single, secure location.