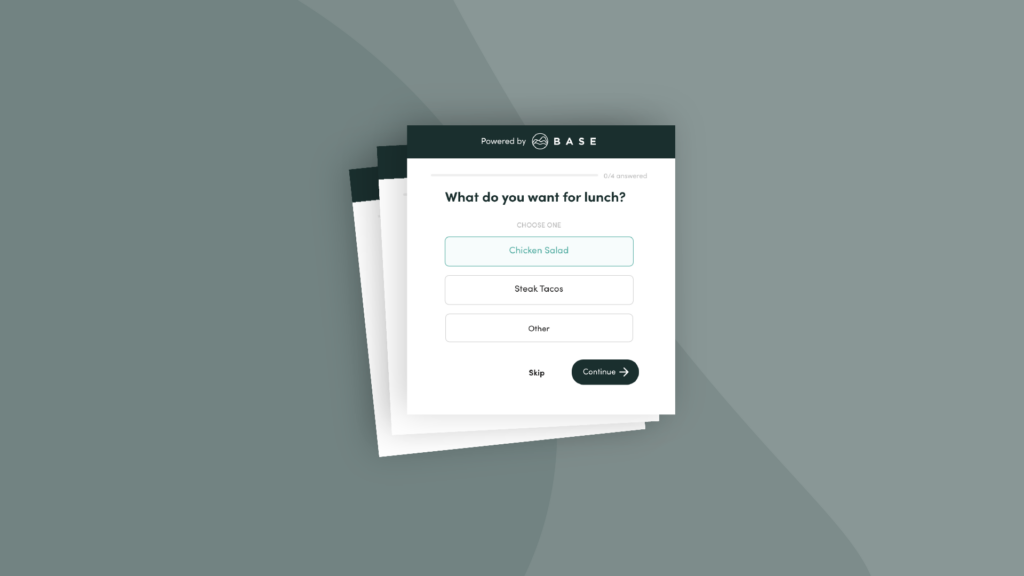 Every day, there are a multitude of questions, updates, and reminders that executives need to address in order for their assistants to do their jobs. The problem is that executives are busy people who don't have a lot of time to sift through the questions they receive via email, text, and Slack on a daily basis.
That's why Base is thrilled to introduce our latest feature, Decision Stream! Decision Stream is a simple, live feed that gives busy executives the ability to respond to numerous questions in seconds. By streamlining the way assistants and executives communicate, Base ensures that key decisions and updates are never missed, delayed, or forgotten.
The Problem We're Solving
Picture this: you're an EA who just logged into your executive's email on a Monday morning while she is away for a conference. You start going through her inbox and discover that her flight home has been canceled, her meeting with a potential investor needs to be rescheduled, she's been asked to be a guest on a podcast, and the sales team needs budget approval on a last minute initiative. These are items that require your executive's input, but you know she's extremely busy and you don't want to cause her undue stress. What do you do?
In situations such as these, Decision Stream saves the day. The feature gives EAs the ability to curate a list of questions, provide options, prioritize the most important inquiries, and then share the list via a simple link. Instead of sending questions periodically throughout the day, assistants are able to custom select a set of questions and send a single communication at a time that best suits the executive. The executive can then open the link via any web browser and answer the questions with a few clicks. It's that easy.
How It Works
Within Base's platform, there is a section that specifically houses all of the features related to Decision Stream. When creating a new question, EAs can choose between a number of question formats: single-select, multi-select, open response, or yes/no/other. The EA can also allow open responses, prioritize the question, and add attachments or links if needed.
Once questions have been created, they will appear in Decision Stream's draft column. From there, the EA can select the questions in the order in which she/he prefers and click "share" to generate a custom link.
Once sent to the executive, questions will appear in the "awaiting" column until they are answered. Executives can choose to skip questions, but they will remain in the awaiting column until answered or archived. Answered questions will be displayed directly within the associated column, and EAs will be sent an email to notify them in real time.
Add Decision Streams to Digests
In addition to sharing the link directly with executives, EAs also have the option to include Decision Streams within their Base Digests. Base's Digest Builder gives assistants the ability to create and distribute executive reports that highlight important updates, upcoming travel arrangements, calendar information, and more. Now EAs can include Decision Streams with the click of a button!
There's no question that most executive/assistant relationships would benefit from streamlined communication. Through Decision Stream, you can make it happen. Start leveraging all that Base has to offer today!
Want to see Decision Stream in action? Join us for our next webinar on January 21st! We will discussing the value of Decision Stream as well as providing a live demo! Register here.