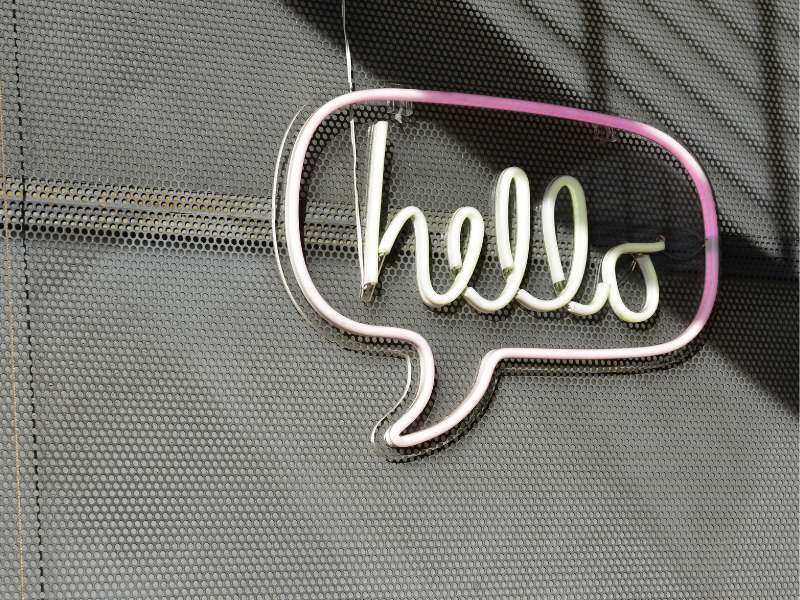 We talk a lot about how to write an effective email and how to get a response, but what really sets the tone for your email are the bookends: the salutations and sign-offs.
Salutations: Be chummy, but not too chummy
How well you know the recipient will make a big difference in which salutation you use. It is completely appropriate to greet a friend or close colleague with their first name; be friendly and familiar. These salutations are simple and effective.
Dear First Name,
Hi, First Name,
First Name,
If you are familiar with the recipient but do not know them well, going with a more respectful approach is a safe bet. Use greetings like:
Dear Mr./Mrs. Last Name,
Dear Dr. Last Name,
Stay away from informal greetings. You want your email to be read and taken seriously. If your email begins too casually, it will likely set the wrong tone. Try to avoid phrases like these:
When you don't know the recipient's name, it can be difficult to know how to start an email. Try to avoid the phrase "To whom it may concern." This greeting feels robotic and impersonal. In a full inbox, it's less likely that the message following this greeting will actually get read. Use these simple starters to avoid hurting the message they precede:
Greetings,
Hello,
Hi, Team (for groups),
Sign-offs: Show appreciation, re-iterate requests or close it with class
Every email you send is requesting something from the recipient, even if it is just their time to read the message. If the reader gets to see your sign-off, you have achieved at least part of your goal: your email was opened and read. An easy trick for closing an email effectively is to show appreciation—appreciation for their time, for answering, or for following through on the request. Let the recipient know you are grateful, and be genuine.
Thank you,
Thank you in advance,
Thank you for your time,
In appreciation,
The sign-off can also be an opportunity to remind the reader what the message was about:
Looking forward to Monday's meeting,
See you in the morning,
Looking forward to reading your report,
Talk soon,
The old classics don't hurt. Assess your relationship with the recipient and pick the appropriate level of formality:
Emails can be won or lost with salutations and sign-offs. Perfecting this small detail will give your email an edge with professionalism.

---
Do you want to know how Base is making it easier to go remote?
📨 Base Digest
Custom templates for daily and weekly updates, inbox reviews, trip and meeting summaries, and much more.
✅ Decision Stream
A simple question feed that allows assistants to give busy executives the ability to convey decisions in seconds.
🗂 Dossier
Organize executive preferences, habits, key contacts, software, and more in a single, secure location.