"Base Digest has been an essential tool for making the transition to remote support possible."

—Nicola Clark, EA to Uniting Vic.Tas CEO
EA Nicola and her team create a daily day pack for CEO Bronwyn, complete with everything Bronwyn needs to be successful for the day: meeting details and prep, travel information, project updates, necessary documents, and more.
Prior to Base, CEO Bronwyn and her EA Nicola were using Office 365 (Outlook, Word, Powerpoint, Excel), Adobe Acrobat DC, and a printer.
Now, Bronwyn receives her day pack (daily digest of everything she needs for the day) with Base Digest.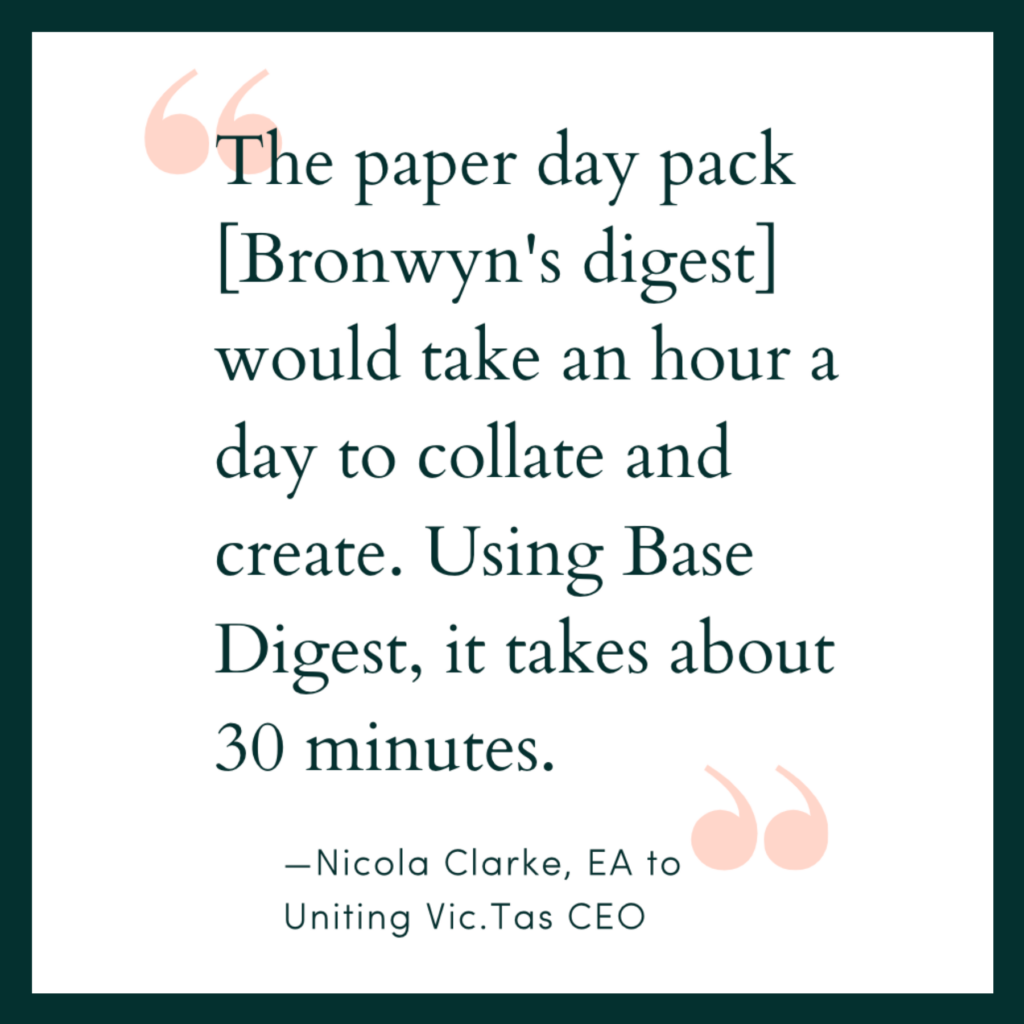 Download the full case study to see how Nicola and her CEO Bronwyn use Base Digest Builder to put 2+ hours back into the work week.
Download the full case study here.
—
Sign up for Base and manage the executives you support in a single dashboard.
About Base: Base supports the core responsibilities of an EA while accommodating the unique work style of executives. Within Base, assistants are handed the tools of elite EAs: clear and relevant updates through digests customized to your exec, the simplest way to get your revolving list of questions answered, comprehensive preference and critical information storage, and streamlined reporting that removes the hours spent creating reports down to minutes. Find more Executive-EA resources here.