Perfecting Your Executive Assistant Cover Letter
Base is dedicated to providing thought leadership to EAs around the world. In addition to providing tools and technology tailored to the executive work style, Base is creating a space for EAs to learn, connect, and grow. Make sure you don't miss out!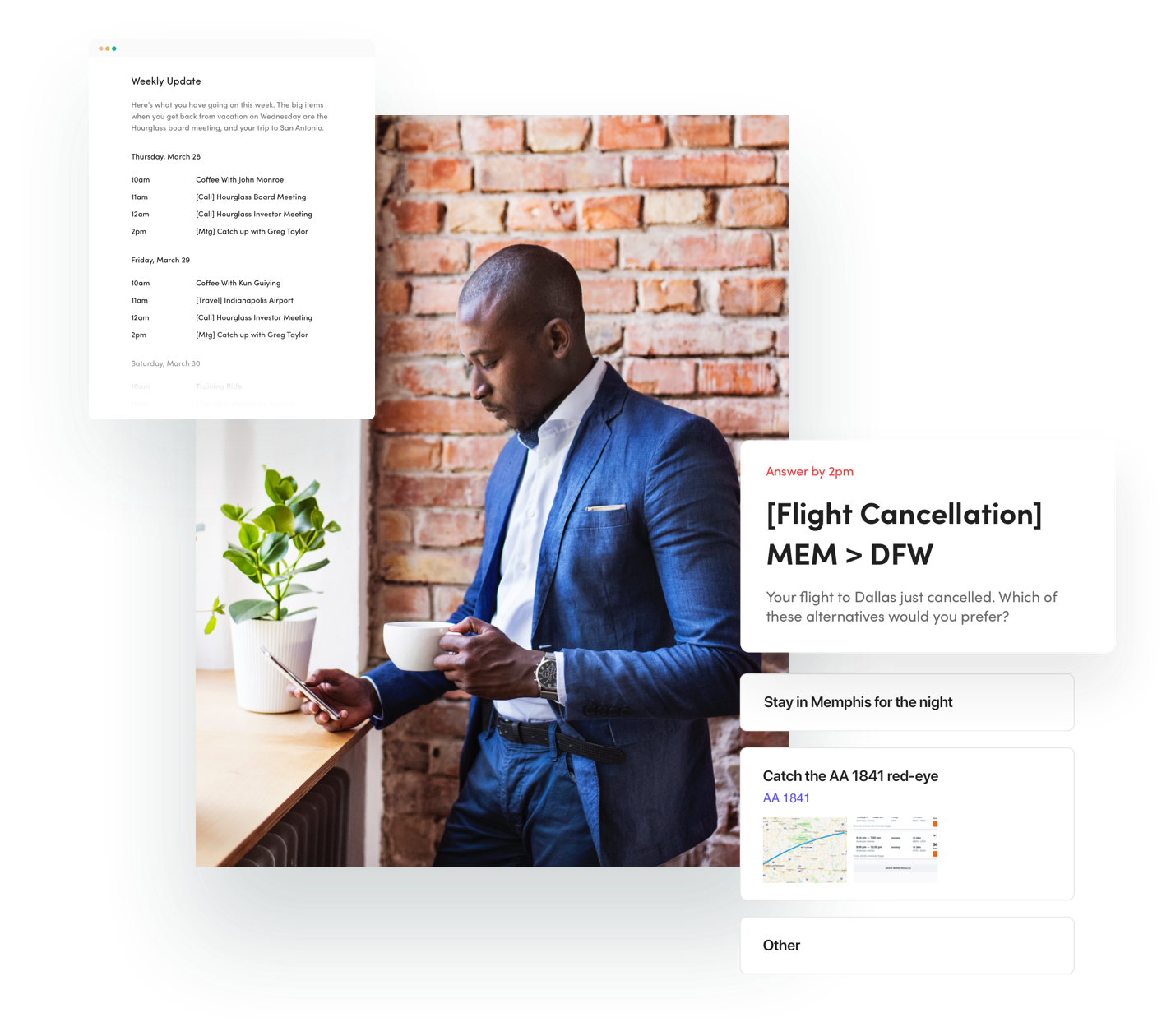 Perfecting the Executive Assistant Cover Letter
Finding a great executive assistant position is never easy. With hiring managers all individually looking for something different, knowing how to craft the perfect resume and land your dream job is a steep mountain to climb. However, landing an interview doesn't only mean that you have a top-notch resume. It also stems from your executive assistant cover letter. In order to stand out to potential employers, it's important to focus on crafting a creative executive assistant cover letter. Luckily, Base is here to share what it takes to write and design excellent executive assistant cover letters!
Administrative Assistant vs. Executive Assistant Cover Letters
Many people confuse executive assistant positions with administrative assistant roles. The responsibilities of these positions are similar, so some employers use the titles interchangeably. However, it's important to note that there are some key differences between the positions. These differences should absolutely be reflected in an administrative assistant cover letter and vice versa. One of the most important distinctions is that someone in an administrative role typically reports to multiple people, while an executive assistant usually only reports to one executive. In order to create the killer cover letter administrative assistant professionals deserve, it's vital to mention these specific responsibilities in your letter of application.
Be Creative
In order for your cover letter to stand out from the pack, it should be unique. Hiring managers will sometimes review hundreds of cover letters for any given position. It's vital to write one that grabs their attention. Try writing a catchy administrative assistant cover letter by telling personal stories related to your experience, using humor, or by including an attention grabbing intro.
The Evolution of Executive Assistant Cover Letters
Cover letters have been part of the application process for decades. But with the ever-changing society we live in today, the nature of cover letters continues to evolve. When comparing executive assistant cover letter 2019 examples, you'll likely notice that the writing has becomes less formal than executive assistant cover letter samples from 2018. Cover letters today should still be short and straightforward, but job applicants have more creative freedom.
A Hunt for Uniqueness
So why has the cover letter format evolved? What changed to cause creatively to become more prevalent? It's likely due to the fact that hiring managers grew tired of seeing the same bland cover letter format over and over again. That's why cover letters in 2019 are far more creative than the executive assistant cover letter samples 2018 had to offer. When forced to look through hundreds of applicants, hiring managers are drawn to cover letters that stand out.
Cover Letter Templates: The Good and the Bad
If you're looking to create a professional looking cover letter, but don't know where to start, look for an executive assistant cover letter template. Templates make it easy to plug in your information and quickly make adjustments based on the role you're applying for. With that said, use cover letter templates with caution. A template is a great place to start, but make sure to make adjustments so that your cover letter stands out. If you use a highly common template without making changes, hiring managers will likely notice and throw your application to the side. Try to find unique templates that keep things simple and allow for some personalization. If you really want to go all out, design one yourself!
Template Options
If you're looking for great cover letter templates, you'll discover the internet has thousands of options. Try not to go overboard with the design of your cover letter and choose a simple, clean template. You may even look for one that is specific to the EA profession. The executive assistant cover letter template Word provides is a great solution because they offer professional-looking templates and the interface is user-friendly. Word also allows you to export an executive assistant cover letter PDF. Which, if you didn't know, is the preferred file type received by hiring managers.
Cover Letters for Those with No Experience
While crafting a great cover letter is already difficult, it's even harder to write a cover letter for executive assistant with no experience. In order to impress the hiring manager when you have zero experience, you'll have to clearly explain your background and talk about what makes you the perfect candidate for the role. An entry level executive assistant cover letter shouldn't overly explain your lack of experience. Instead, you should focus on the amazing qualities you do have that pertain to the position. You could explain your job history, personality, interests, skills, or education. While you may be stressed about designing a personal assistant cover letter when you have no experience, it is still very possible to impress the hiring manager.
If you're in the position of applying for an EA position at a company you already work for, you may have an advantage. When crafting your cover letter for internal position, be sure to focus on what you love about the company, what you've accomplished, and how you're perfect for the role.
Cover Letters for Those with Years of Experience
If you're applying for an EA position and you have years of experience, you have an entirely different challenge. How in the world can you explain your entire background in a few short paragraphs? Instead of discussing your entire background, try to narrow it down to a few highlights . You should stick to the experiences that most aptly translate to the position you're applying for.
You may also want to consider discussing wages. While entry level applicants should rarely discuss salary requirements, those with years of experience may want to communicate expectations. If you write an executive assistant cover letter with salary requirements, then the hiring manager might be pleased that you know the field well and that you're upfront about the compensation you deserve. If crafting a c level executive assistant cover letter, including salary requirements is not uncommon. Just don't let the salary component take you away from other aspects of your letter, which hold even greater importance.
Executive Assistant Cover Letters for Those Relocating
If you're applying for an EA position where you're hoping to relocate, then your cover letter should reflect the situation. If you don't say anything upfront about your need (and desire) to relocate, things can get sticky. For instance, the employer might want to schedule an in-person interview, which is obviously not going to work. In order to be totally transparent with the employer, it's important to write a relocation cover letter that explains where you currently live and why you would love to move to the location of the desired position. If you try to ignore the situation until you're further into the application process, it could be a major red flag when the information surfaces.
Department Specific Cover Letters
While creating a stand-out cover letter is already hard enough, sometimes executive assistant roles are within specific departments. This translates to the EA role having slightly different responsibilities and more focus in certain areas. If that's the case with a job you're applying for, you should take those differences into account when creating your cover letter. For example, if you're making an executive assistant human resources cover letter, then you should include information about your experience and skills related to recruitment, benefit management, employee onboarding, and more. A few other examples include a help desk cover letter or an executive assistant office manager cover letter. This type of EA role is more specialized than the typical executive assistant role. In your cover letter, you'll want to focus on the job responsibilities and how your experience translates to the exact position.
Industry Specific Cover Letters
Writing cover letters effectively works hand-in-hand with clearly understanding the role you're applying for and the industry its in. While you may think that it's just another executive assistant position, it's important to take into account the specific industry the company is in. For example, if you're writing a production assistant cover letter, you'll want to explain in your letter all of the amazing things that relate to your experience with production. The same goes when applying for a non profit position. Crafting a cover letter non profit managers will love is reliant on how well you describe how your skills and experiences translate to that industry.
All in all, creating the perfect cover letter comes down to doing your research and taking time to truly understand what the hiring manager is looking for. Take your time and let your experiences and skills speak for themselves.
Base is modernizing the way assistants and executives work together. Get a demo today!