For Executives
Excellent EAs, at your fingertips.
With Base, you get better access to better assistants. Our talent pool is the largest in the industry, and we're ready to match you with dedicated support, whenever you need it.
Our Talent
Find an assistant that meets your needs.
We make it easier for busy executives to find a dedicated Executive Assistant, so you can forget about recruiting and focus on moving your organization forward.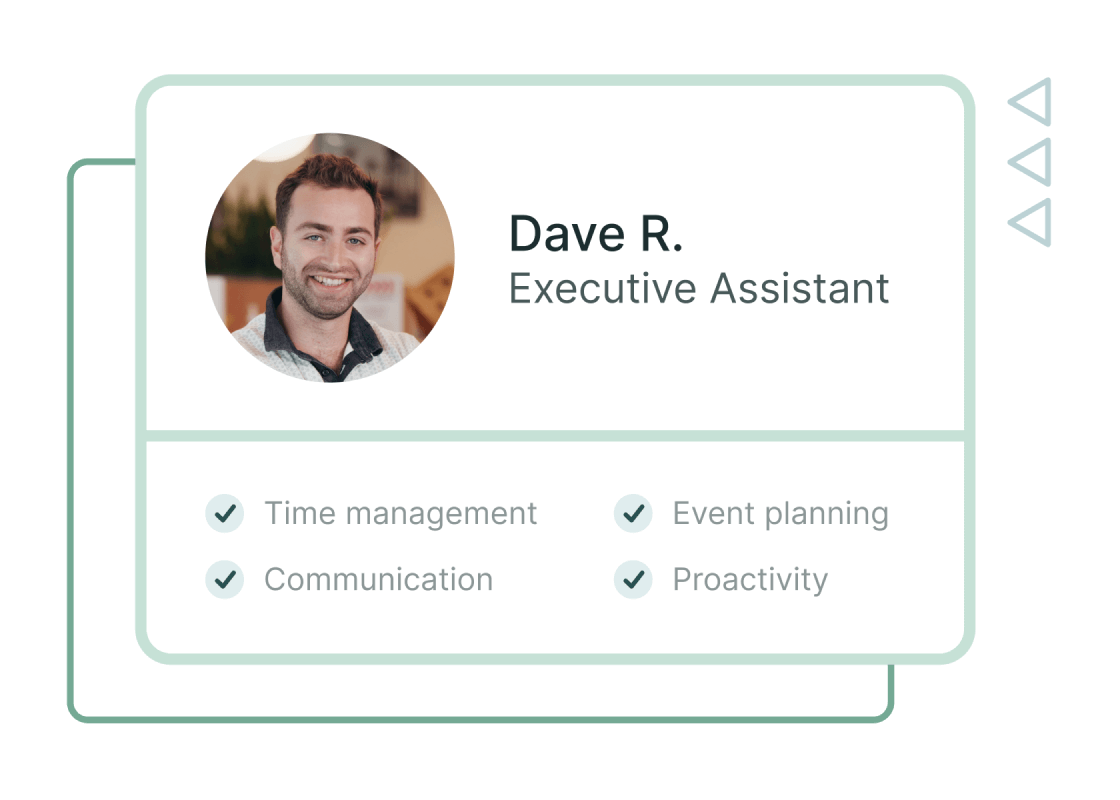 Our Process
Efficient hiring makes your life easier.
We know that you're busy – that's why you need an assistant after all. Our assistant matching process prioritizes options over interviews, so you'll have more time and energy to focus on moving your business forward.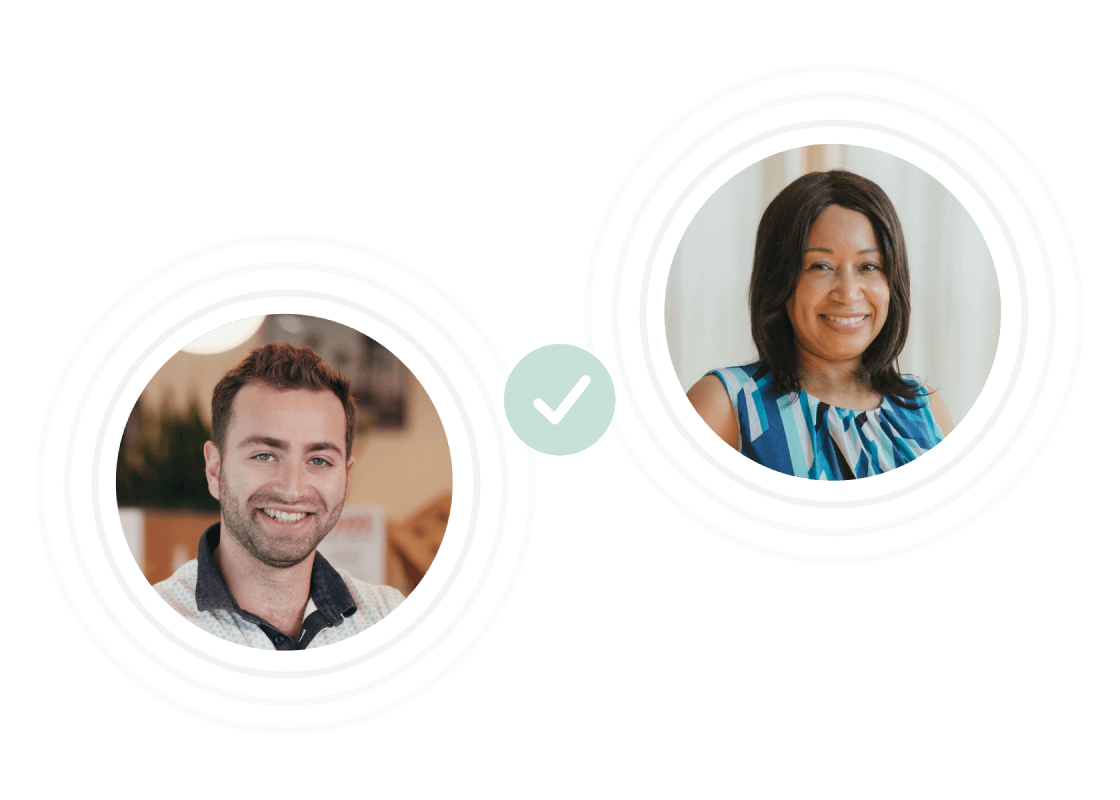 Platform Support
Gain control by handing it off.
Every Base EA comes to you already trained on the Base platform, so you can hand off your work with peace of mind that your assistant can handle communication, organization, and scheduling starting on day one.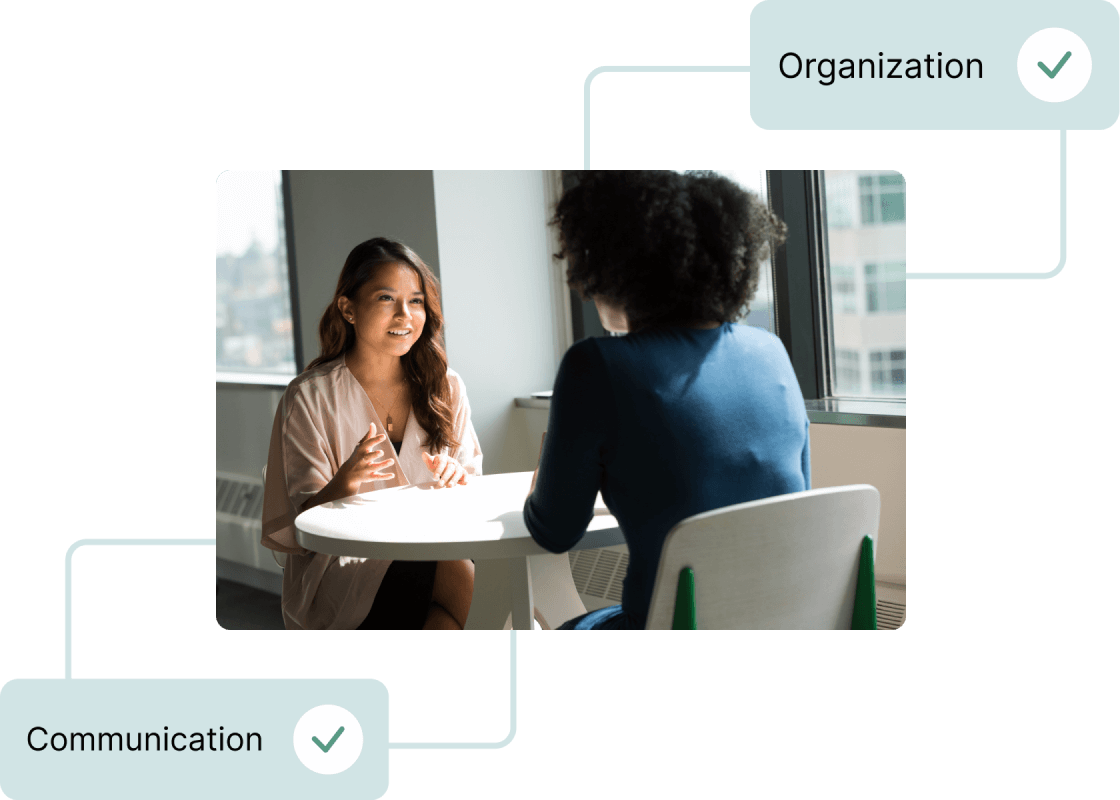 Flexible support designed to fit your needs.
Every organization and executive is unique. We offer a variety of options to ensure that you're equipped with the support you need.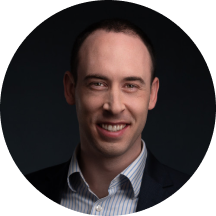 "Our EA and the entire Base community are truly service-oriented and consistently not just deliver for our organization, but they go above and beyond. My Base EA is fantastic, efficient, quick, and has amazing judgement. She has been able to get in front of things and identify pain points before I'm even aware of them!"
Andrew S.
Executive Director
Ready to find your best Executive Assistant?
We've helped 200+ leaders find excellent assistants to fit their needs.